We have been attending, facilitating, leading collective impact and spark sessions, presenting highly rated workshops, speaking at and visually storyboarding meetings, conferences and retreats all over the country for over 20 years. Too many times the conference or gathering misses the mark and does not spur the action intended. People re-enter their busy workaday worlds and can barely hold on to even a tidbit of the fire-hose of information they experienced.
SO WHAT?
So, after attending an inspiring but overwhelming three day conference together, we formulated a way to take our action-oriented insights, experience of graphic facilitation, social and web marketing, video production, collaborative wisdom-gathering and publication design, and we combined them. ActionCraft Company was born!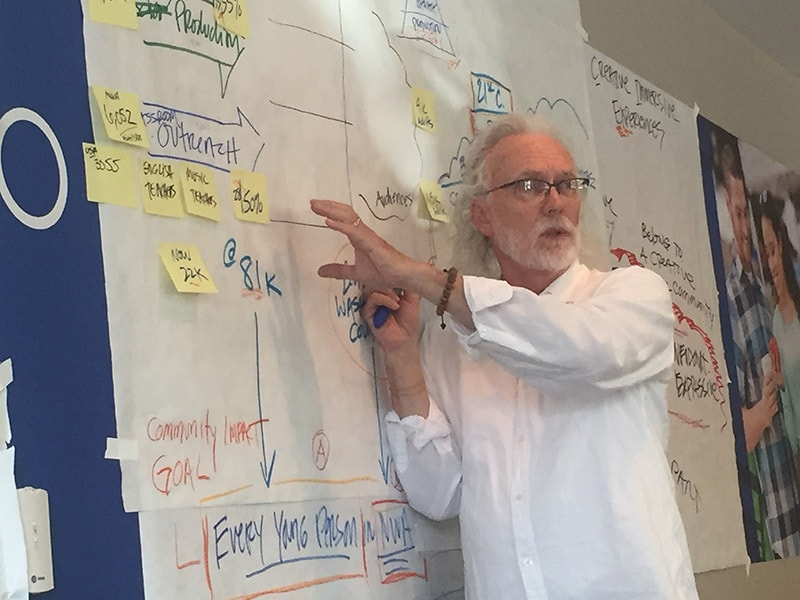 FOUNDER, ActionCraft Company
Ken Hubbell is a practiced graphic recorder and facilitator bringing together powerful visuals and discerning storytelling to energize clients' work in technology and predictive analytics companies, progressive foundations, national networks of community colleges, and dozens of universities, health systems, and social impact organizations.